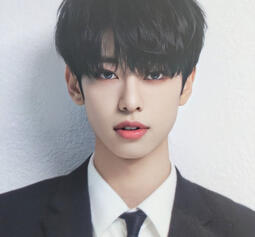 Krishna Teja
Salesforce Consultant | Corporate Trainer | Maintaining Salesforce Casts
About Me
Am an independent Salesforce consultant, Corporate Trainer and I run Salesforce Casts.

I have applied for three patents during my tenure in Salesforce.

Also, I have been a part of architecting and developing 50+ Salesforce implementations.

I helped a lot of companies in building game-changing salesforce projects. My other interest lies in helping companies build a competent Salesforce practice and ramping up their skill set.

Because of the nature of the companies, I work with I might not be able to list out all of them but here are a few awesome clients NIBC Bank, MoldTek, Vodafone, Capgemini, Verizon, CVENT, Bull Horn, Crown Beauty and etc.
Here are some of the projects that I can talk about and worked on
Salesforce Voice Assistant
Built a voice assistant to Salesforce using Google Voice API. This accepts voice-based commands from users and performs activities like navigations, performing searches, etc.

This is much before Alexa, in the year 2013.

Javascript/ Visualforce
---
Creating API's using Apex
Created API's so that an external ERP system built using Python can consume the data from Salesforce platform and use it for different business needs.

Apex
---
Apex API for LCM Server
Exposed REST API which is consumed by an external campaign management (LCM Server) tool to send/receive data and process it.

Apex
---
Salesforce & Document management system Integration
Integrated Salesforce with a Document Management system. Took care of the server-side authentication. Made callouts, fetched the documents related to customers and show it to the appropriate users.

Integrated Salesforce with an HTML5 viewer too, so that, the agent using Salesforce can annotate, underline and comment on the fetched files.

I worked on a hand full of projects in which I was consuming REST API, process the data and display it back in user understandable format.

Apex/ API's/ Visualforce
---
Salesforce to Apttus Data Migration
Migrated historical Salesforce Data to Apttus CPQ. I had to process millions of records and filter the ones that don't match the criteria using Batch Apex and input it to the Apttus systems.

We were given a few Apex classes by the Apttus team and I had to modify it based on our requirement to input and process the data.

Apex
---
Debugging Framework for Async Apex
Debugging Async apex is hard and complex. So I created a framework which makes use of a couple of custom objects and it basically acts as a profiler and logs the series of events. It's so dynamic in nature that we can configure which events to get logged and which events to let go.

Apex
---
Chatter Analytics
Built an Analytics dashboard for Chatter which shows aggregated information about the usage of Chatter by a particular user. Integrated it with Google charts to generate visually appealing graphs.

Apex/ Google API/ Lightning Components (Visualforce)
---
Facebook Scheduler via Salesforce
Built a Scheduler which automates the process of publishing the post. It also has a previewer which shows how a post looks like once it's published.

Apex/ API/ Visualforce
---
Fully functional Store Locator using Goole Maps API
I built a Store Locator which basically takes a location, distance in km (from the location you want to search for a particular outlet), it performs a search and returns a google map with the store locations highlighted.

Apex/ Google API/ Lightning Components (Visualforce)
---
Salesforce & Lightning Communities
Worked on developing Lightning Components that are to be used in communities. I followed a common template that's used across the community, then make use of the Community Builder and expose the components based on the chosen template.

Communities/ Lightning Components
---
Built hand full of custom base components
I built a handful of lightning base components which leveraged more flexibility than the standard base components.

Example, standard lightning data table doesn't allow us to use pick-list fields and my components allow the end-user to have pick-list fields in the data table.

JavaScript/ Lightning Components